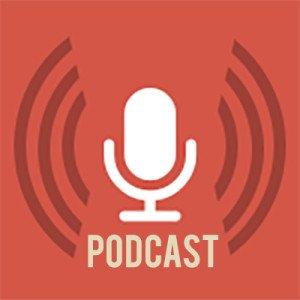 10 In 10 Podcast
The Arc of New Jersey Family Institute talks to local county chapters of The Arc to learn more about the services and supports they provide to children and adults with intellectual and developmental disabilities and the families.
In this February 15, 2019 episode we speak with Steve Verba, Chief Operating Officer at Delta Community Supports Support Coordination.
Listen Here: http://teninten.libsyn.com/delta-community-supports
---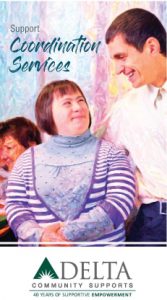 Support Coordination is provided to help participants navigate the Division of Developmental Disabilities (DDD) system of service providers and community resources. Support Coordination provides individuals with a more individualized approach to choosing what services best fit their needs.
Delta's Support Coordination Services provides:
Smaller caseloads, ensuring you receive the attention you deserve
Accommodate your schedule by meeting you at your preferred location (your home, cafe, library, DELTA office)
Develop the New Jersey Individualized Service Plan
Connect you with resources and supports in your community
Monitor the quality of services through our management tools– Evolv and Balanced Scorecard
Maintain constant communication with individuals, entire support team, and service providers
Manage funding sources and budgets to begin or continue services
Our team has extensive knowledge and experience:
Bachelor's or Master's degrees in related field
Support Coordination training through the College of Direct Support & Rutgers Boggs Center
Years of experience advocating and supporting individuals with disabilities
Ongoing training in the fee-for-service model and New Jersey disability services
Members of Family Support Coalition (FSCNJ)
Members of New Jersey Association of Community Providers (NJACP) Support Coordination Committee
 List of Community Care Waiver and Supports Program services Delta can link individuals to:
Assistive Technology, Behavioral Supports, Career Planning, Cognitive Rehabilitation, Community Based Supports, Community Inclusion Services, Day Habilitation, Environmental Modifications, Goods & Services, Interpreter Services, Natural Supports Training, Occupational Therapy, Personal Emergency Response System, Physical Therapy, Prevocational Training, Respite, Speech Language and Hearing, Therapy, Supported Employment, Transportation
Click here for the Support Coordination Agency Selection Form.
For more information on Support Coordination, please contact:
Nidaa Cocchi,
Director of Community Services
Ncocchi@deltaweb.org
908-707-8844  ext. 134